200th Anniversary Celebration
200th Anniversary Celebration!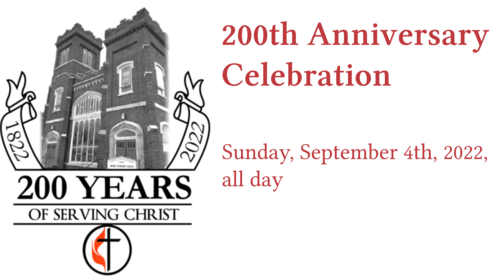 We are the "First" United Methodist church because we are the "First" Methodist Congregation in Rockville. According to our history accounts, Rockville was founded in 1821 and the "First" Methodist congregation began in 1822 on the southeast corner of what is now the Courthouse lawn. We are in at least, our 4th location. The building we are in now has been expanded 4 times, 5 if you count the addition of the balcony. We are proud to be carrying on the legacy of the Methodists who started and continued the work of Christ in our community.