Children are important to us. We are blessed to have them participate in the services and ministries of the church.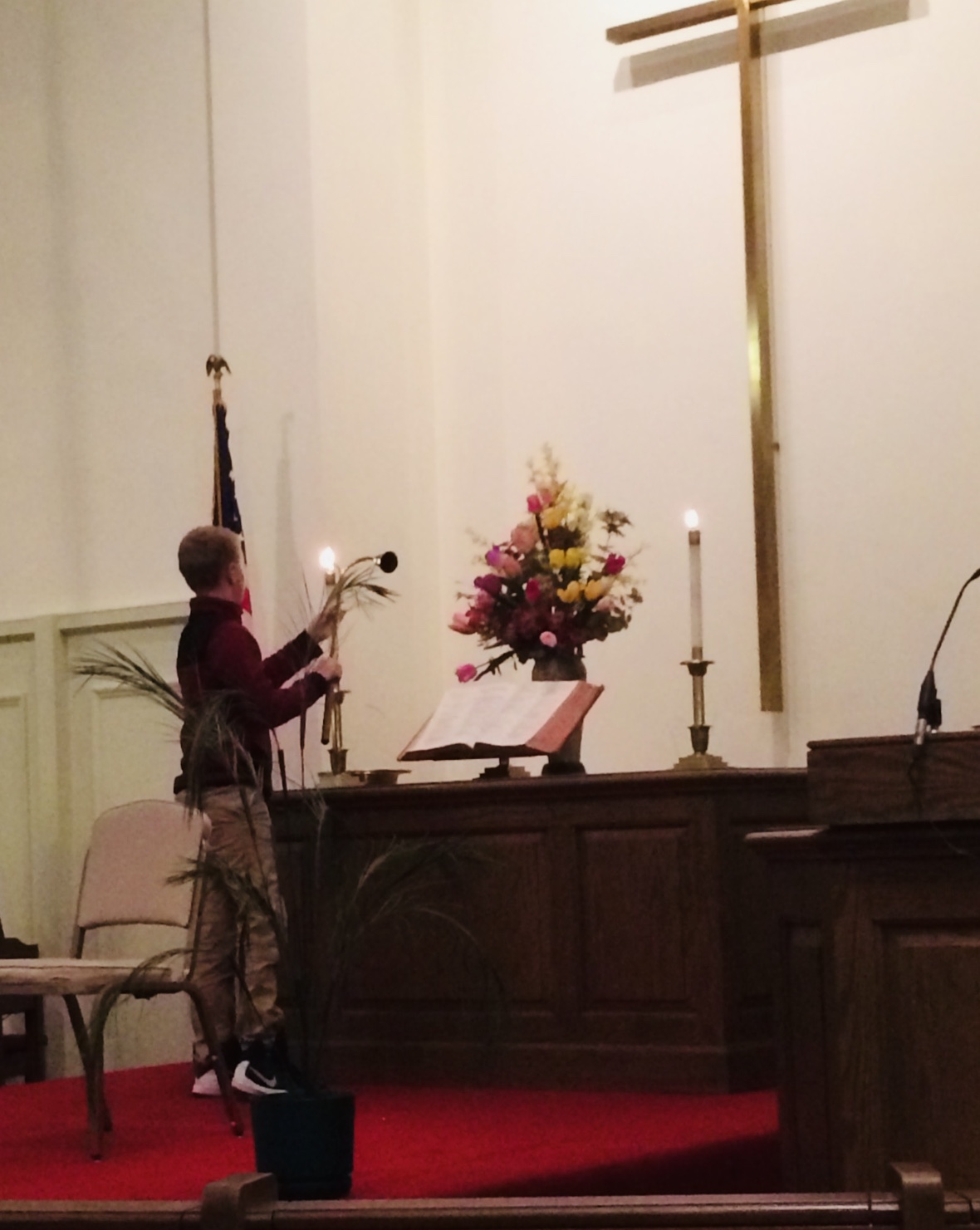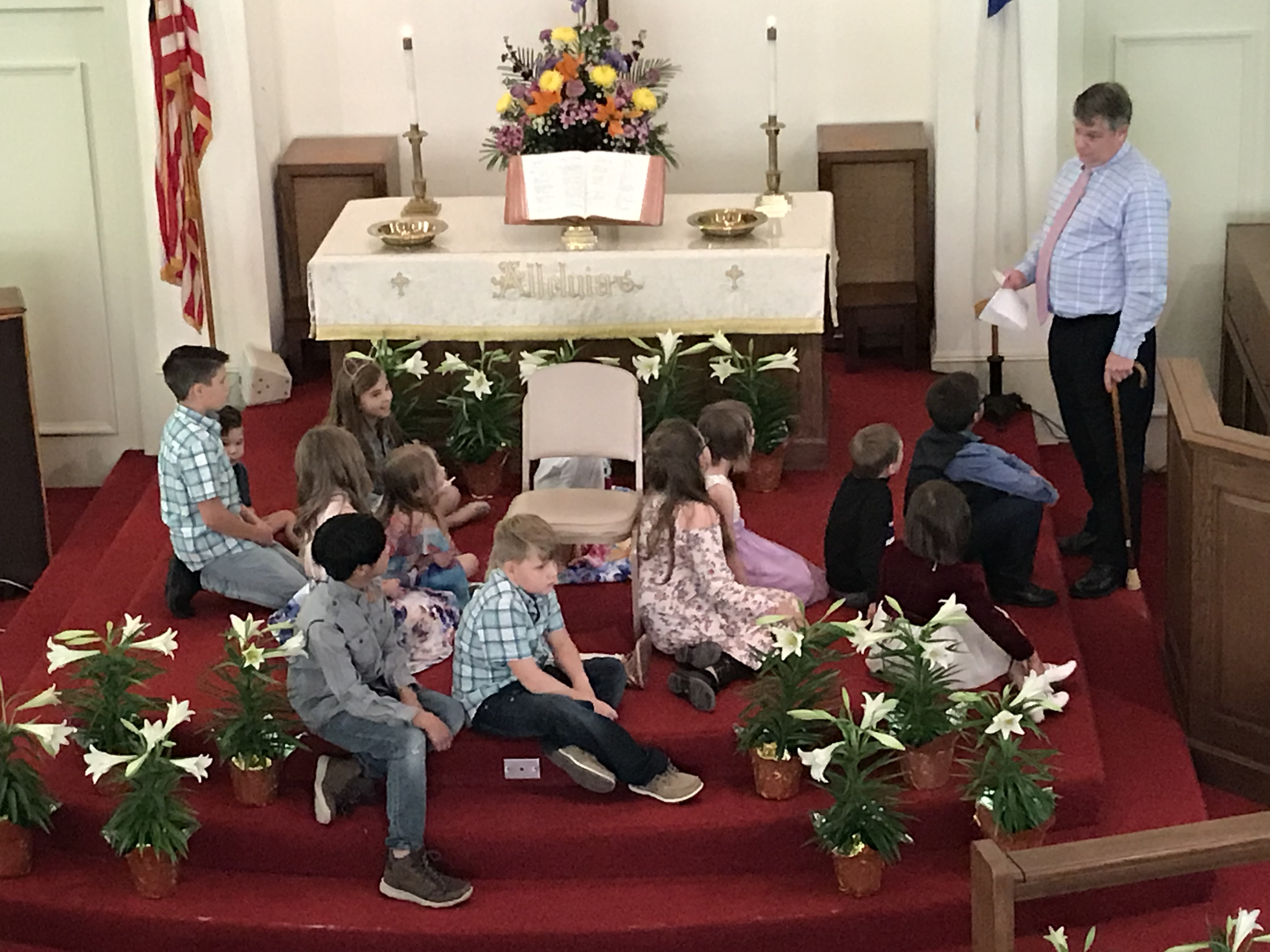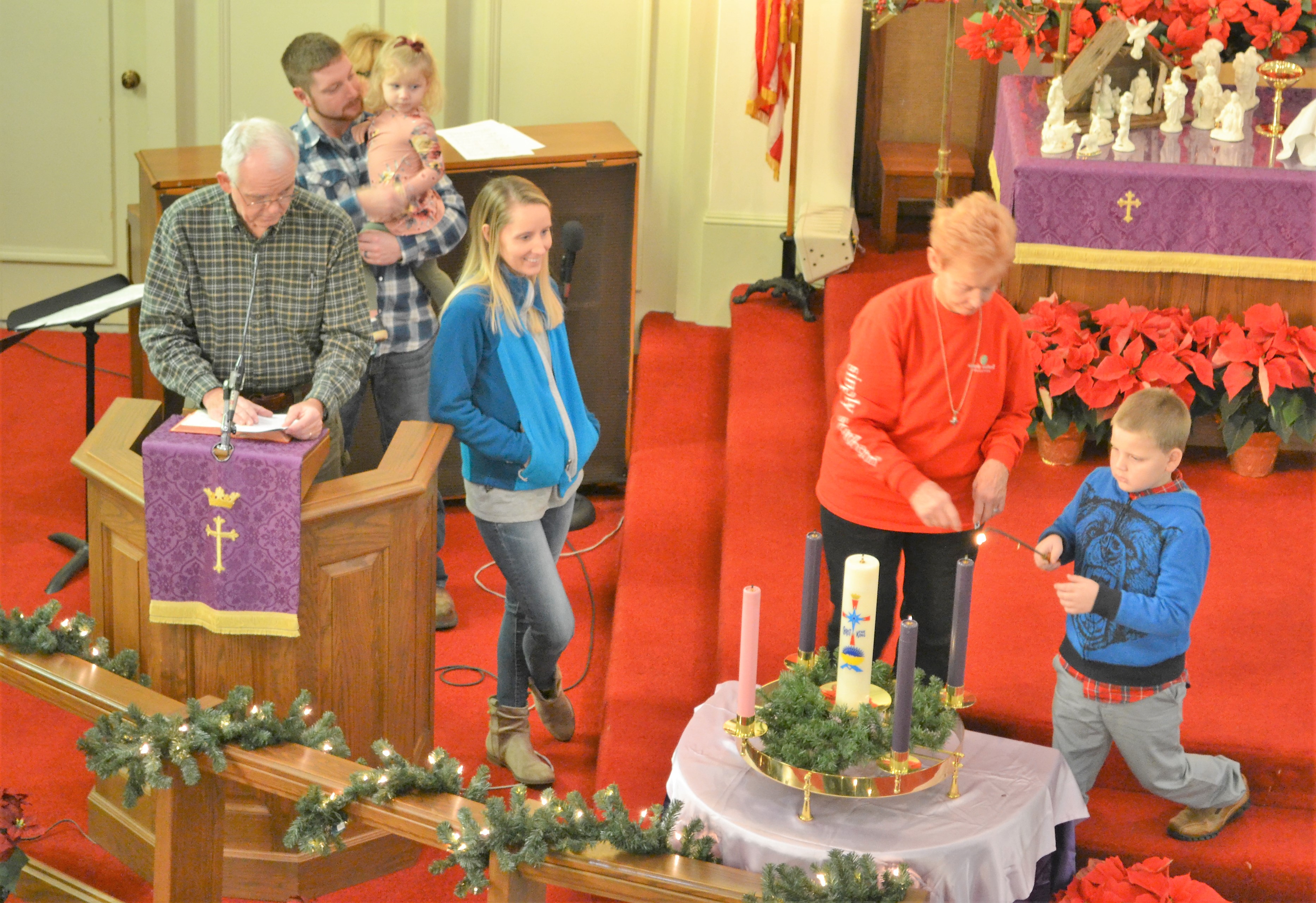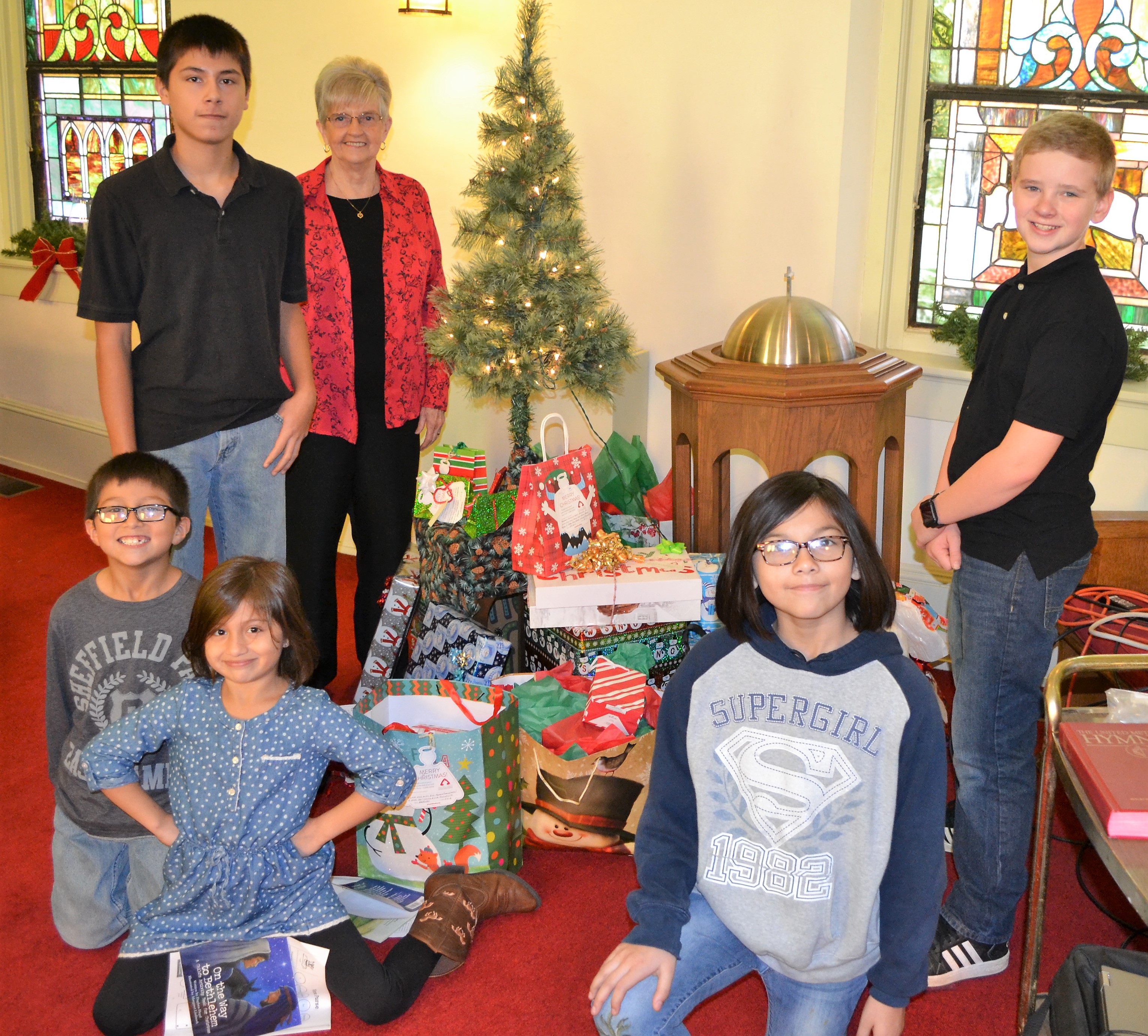 Young people and families are an integral part of our church and our services. Three generations of a family join together to read Scripture and light candles in the celebration of Advent. Some of our young people helping with the Angel Tree program to provide gifts for children of inmates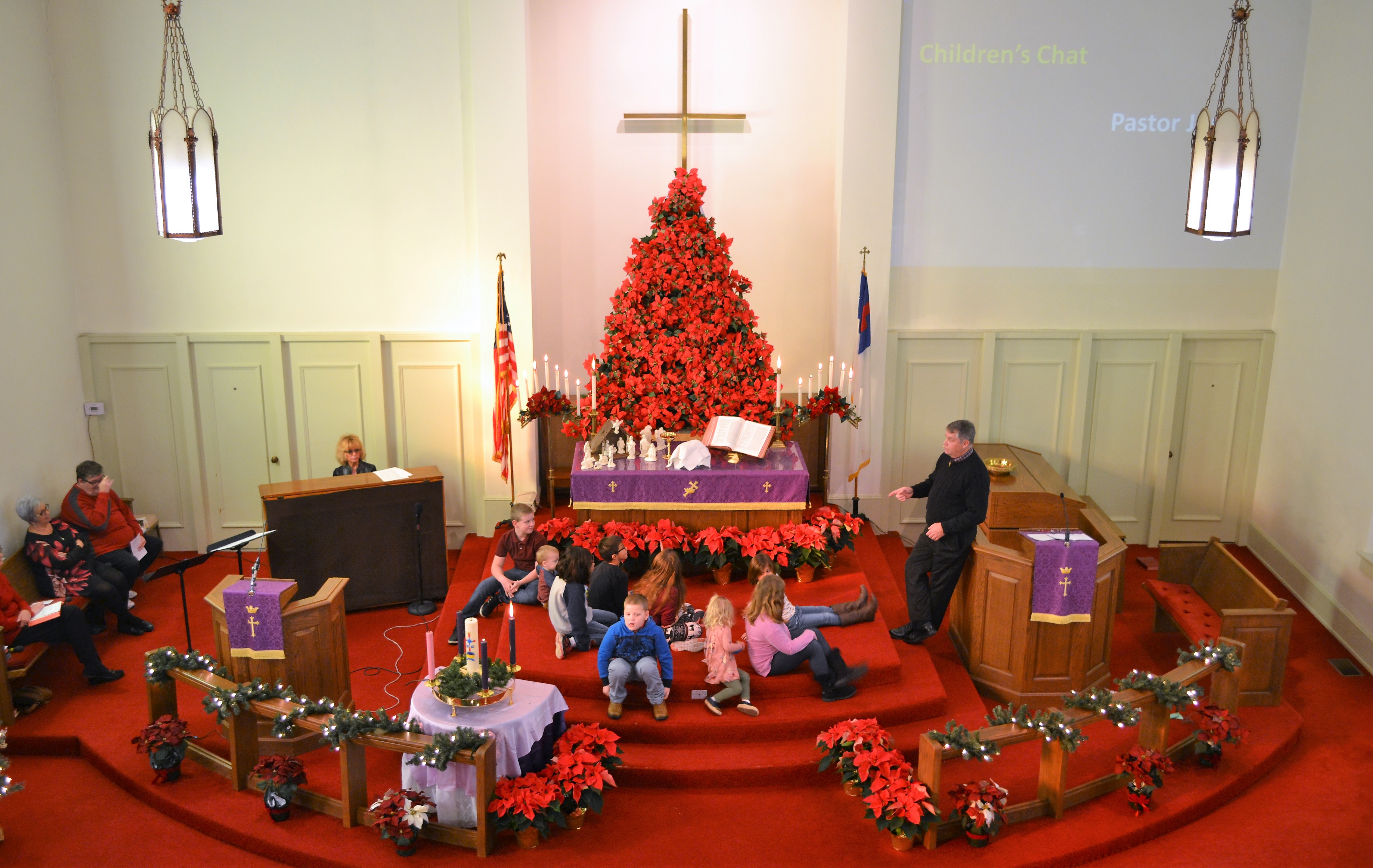 Children gather for the Children's chat with pastor Jon. He shares a story and a lesson with them before they are dismissed to go to Children's Church in the lower level with Martha. (Children may also remain with their parents. Either way is okay with us.)
We have a staffed nursery in the lower level. You can take your preschooler to Amanda when you arrive. Pick them up when Worship has concluded. Our Greeters will be glad to assist you and show you the way to the nursery.
You may also keep your child in the Sanctuary during the service. Either way is fine.